JOIN US FOR WORSHIP AT HARVEST LIFE
At Harvest Life we believe that JESUS CHANGES EVERYTHING and something powerful happens when we come together to worship Him! So join us for the Harvest Life Sunday Experience and get ready for God to do something amazing in your life!
Don't miss Sunday School Live with Pastor Deborah at 8:00 am, and Sunday Power Hour Worship Service at 9:15 am! At 11:30 am get ready for our Communion and Baptism Service as we draw closer to God by partaking in Holy Communion, receive a life-changing Word from Bishop Dukes and Pastor Deborah and celebrate those who are taking their next step in Christ by getting baptized during our Baptism Service.
THIS SUNDAY AT HARVEST LIFE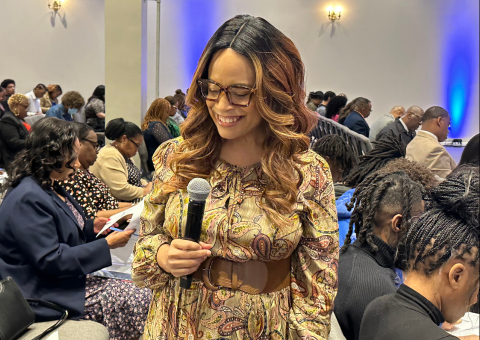 SUNDAY SCHOOL LIVE WITH PASTOR DEBORAH
8:00 am
Join us for Sunday School – "The best school in town!" Don't miss these exciting and interactive classes, held for youth (age 3 – grade 12) and adults as we are empowered to grow in our understanding of God's Word.
WORSHIP AND HOLY COMMUNION
9:00 am and 11:30 am
Don't miss this powerful time of worship as we join together to lift up Jesus Christ in praise, draw closer to Him by partaking in Holy Communion and receive a life-changing Word from Bishop Dukes and Pastor Deborah.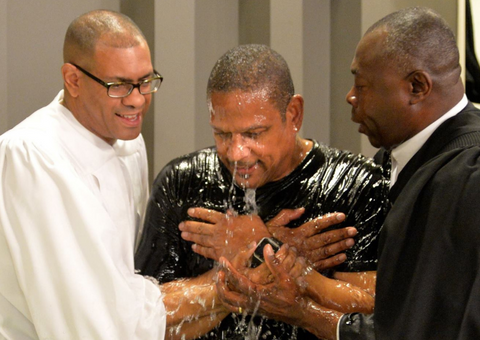 BAPTISM SERVICE
Following the 11:30 am service
We hold Baptism Service every first Sunday following our 11:30 am service. If you would like to take the next step in their relationship with Christ and get baptized, sign up today! Baptism is open to ages 5 and above.
GUEST RECEPTION
Following the 9:00 am and 11:30 am services
Bishop Dukes and Pastor Deborah are excited to meet with all our guests at our very special reception following our worship services. If you are a first time guest or are interested in making Harvest Life Church your home, you are welcome to attend as well. See you there!
HARVEST LIFE KIDZ CHILDREN'S CHURCH
11:30 am
Children are important to us, so we've created a safe environment where our little ones (age 3 – grade 5) can learn about Jesus through exciting bible lessons, activities, crafts, games and also enjoy a delicious snack! Children's Church check-in begins at 11:15 am.
THE MARKETPLACE
Open before and after the worship services
Come treat yourself at the Marketplace! Enjoy delicious entrees, desserts, side dishes, snacks, beverages, ice cream and more!
BRUNCH AT THE HARVEST KITCHEN
Open following the 9 am service
Our Harvest Kitchen provides an opportunity for you to enjoy a delicious meal for brunch as well as a la carte items and a great time of fellowship!