NEW WORSHIP CENTER…WE'RE PREPARING TO OCCUPY
Harvest Life Church is on a rescue mission for Jesus Christ and our new worship facility is going to be an integral part of carrying out this great Kingdom mandate at the next level! We are passionate about God's assignment for our church and are moving forward in faith and excitement as we prepare to OCCUPY our new worship center!
UNITED TO BUILD 10 MILLION DOLLAR CAMPAIGN
PURCHASE BUILDING BLOCKS TO HELP US REACH OUR GOAL!
You can help us reach our goal of raising 10 million dollars in just 3 easy steps!
1. Purchase your building blocks in increments of $500.
Purchase as many blocks as you like – and purchase them as often as you like! Donations of less than $500 will still be counted toward your giving total, however, building blocks will only be issued for donations given in $500 increments. If you give $200 today, and give $300 next week, we will not be able to issue a building block. Your $500 donation must be given at one time to get the block.
2. Your name will be written on each block that you purchase – only one (1) name or entity will be assigned to the block.
3. The block(s) with your name written on them will be placed on our wall!
VIRTUAL TOUR OF THE FUTURE HARVEST LIFE CHURCH
Our new state-of-the-art 204,000 square foot will feature a 4,000-seat sanctuary, community outreach center, children's area, food court, events center, classrooms and more and will present expanded ministry opportunities to reach our community, region and world for Jesus Christ! The new building will also serve as headquarters for our various global outreaches.
We ask that you pray for the success of this construction project and about sowing a financial seed to help bring this Kingdom vision to pass!
New Worship Center Virtual Tour
HELP SUPPORT PROJECT OCCUPY
We are strategically moving forward to complete construction and occupy our building through a campaign we call Project Occupy. This campaign is designed to give us incremental steps to achieve occupancy by financing a series of initiatives and phases of the overall construction process. We already see God doing great things through Project Occupy and are excited for what is to come!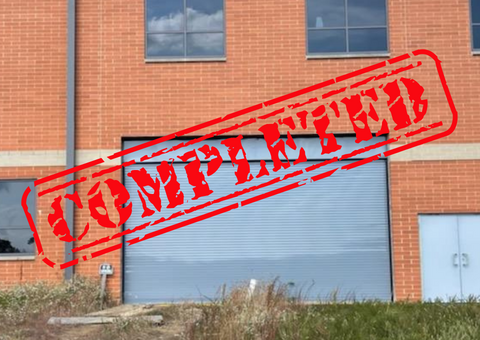 INITIATIVE #1 – MAIN GARAGE DOOR
We kicked off Project Occupy with a goal to raise funds to finance the manufacturing and installation of our Main Garage Door. Through the sacrificial giving, love and support of our Harvest Life Family and ministry partners, we successfully reached our goal! The Main Garage Door is currently being installed at our new worship center!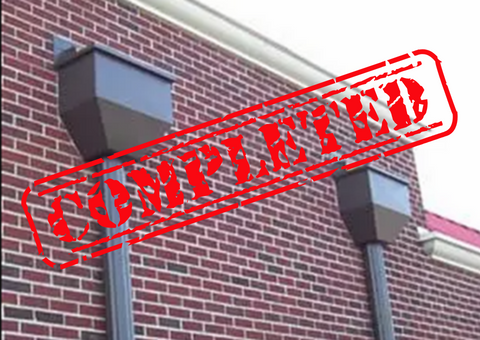 INITIATIVE #2 – ROOF DRAINAGE SYSTEM
The next phase of Project Occupy is to finance the installation of our Roof Drainage System. You can be a part of helping to build God's house by sowing a seed towards this initiative today!
NEW BUILDING GIVING DAY
Annually, in March, we have Worship and New Building Giving Day Services at 9:15 and 11:30 am. During these powerful worship services we give towards the construction of our new worship center. We ask for everyone to give a special offering of $500 or more.
Please note that all monies given towards "New Worship Center – United to Build" throughout the year will count towards your total giving amount for Worship and New Building Giving Day. Please continue to give and support in preparation for this awesome service. Thank you in advance for your generosity!