JOIN US FOR WORSHIP AT HARVEST LIFE
At Harvest Life we believe that JESUS CHANGES EVERYTHING and something powerful happens when we come together to worship Him! So join us for the Harvest Life Sunday Experience and get ready for God to do something amazing in your life!
Don't miss Sunday School Live with Pastor Deborah at 8:00 am, and Sunday Power Hour Worship Service at 9:15 am! At 11:30 am get ready for our Worship and Life Group Sunday as we highlight our dynamic Young at Heart Seniors and they go forth in ministry in a powerful way!
THIS SUNDAY AT HARVEST LIFE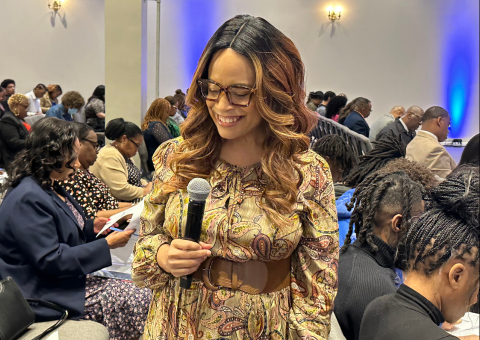 SUNDAY SCHOOL LIVE WITH PASTOR DEBORAH
8:00 am
Sunday School Live with Pastor Deborah is the place where we get united and strengthened through teaching, training and empowerment and receive direction for the church and our personal lives. We have bible-based curriculum, interactive lessons, live reenactments, competitions, field trips, and more. Please note that Sunday School classes will be held for youth (age 3 – 8th grade) and adults and high school youth. Click the button below to download the Sunday School Lesson and learn more. We'll see you there!
SUNDAY POWER HOUR WORSHIP SERVICE
9:15 am
Come hear a power-packed and life-changing Word that will shift and transform your life! Worship with us during our hour of power!
WORSHIP AND LIFE GROUP SUNDAY SERVICE
11:30 am
Don't miss this powerful time of worship as we join together to lift up Jesus Christ in praise, receive a life-changing Word from Bishop Dukes and Pastor Deborah and our Young at Heart Seniors go forth in ministry in a powerful way!
Young at Heart Senior Choir Rehearsals (Age 55 and above)
• Friday, December 15th at 7:00 pm
• Saturday, December 16th at 10:00 am
GUEST RECEPTION
Following the 9:00 am and 11:30 am services
Bishop Dukes and Pastor Deborah are excited to meet with all our guests at our very special reception following our worship services. If you are a first time guest or are interested in making Harvest Life Church your home, you are welcome to attend as well. See you there!
HARVEST LIFE KIDZ CHILDREN'S CHURCH
11:30 am
Children are important to us, so we've created a safe environment where our little ones (age 3 – grade 5) can learn about Jesus through exciting bible lessons, activities, crafts, games and also enjoy a delicious snack! Children's Church check-in begins at 11:15 am.
THE MARKETPLACE
Open before and after the worship services
Come treat yourself at the Marketplace! Enjoy delicious entrees, desserts, side dishes, snacks, beverages, ice cream and more!
BRUNCH AT THE HARVEST KITCHEN
Open following the 9:15 am service
Our Harvest Kitchen provides an opportunity for you to enjoy a delicious meal for brunch as well as a la carte items and a great time of fellowship!